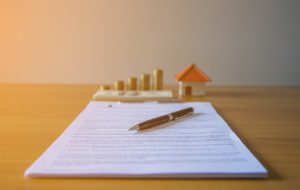 As a landlord, there will always come a time when a tenant wants to break a lease, early. Typically, both parties can usually come to an agreement about breaking a lease early (under terms that are usually specified when both parties signed the lease). However, there are certain legal specifications around when a tenant is allowed to break a lease early, and what actions must be taken by the landlord.
Terminating Lease Early
One misconception about leases in Utah is that a tenant is unable to break their lease outside of the set lease terms. However, while certain fees may still apply, a landlord can't just charge you the remainder of rent on your lease. A landlord is legally obligated to make a "reasonable effort" to re-rent a rental unit after a tenant has broken their lease early. If they fail to make this effort, then the tenant won't be on the hook for the remainder of rent.
However, this doesn't mean that a landlord needs to accept tenants that don't qualify for their property, or that they need to attempt to rent the unit for less than market value.
Exceptions
There are exceptions that legally exclude certain groups of people from their obligation to not break their lease. Here are some examples of when these exceptions apply in Utah:
Domestic Violence Victims

: Tenants who are victims of domestic violence are given the right to break their lease from a property where the domestic violence occurred, so long as they meet certain requirements outlined on

this page

.

Active Military Duty

: If a tenant is about to start active military duty, either in the armed forces, Public Health Service, National Guard, or National Oceanic and Atmospheric Administration, then they can break their lease by informing their landlord with a written notice of intent. This will terminate a lease 30 days after the next rent is due, regardless of lease terms.

Violating Health or Safety Codes

: A landlord is legally obligated to keep their property in compliance with current Utah health and safety codes. For example, if a landlord's property is unable to provide heat, then a tenant has legal grounds to break their lease.

Landlord Harassment

: Tenants are afforded certain rights to privacy from their landlord. Continuously entering a tenant's rental without a 24-hour written notice may be grounds for a tenant to break the lease early.
Call for Professional Property Management Services, Today!
We understand if this all sounds complicated! If you'd rather avoid the headaches of worrying about these lease terms, then it is in your best interest to employ the services of a professional property management company. At Rhino Property Management, we make sure that our clients are getting market value out of their property, and that their property is maintained and their tenants cared for. Give us a call, today, if you have any questions!