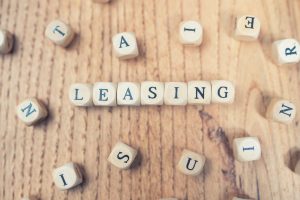 Over the past several years, we have seen a dramatic rise in rental prices across the country, as people are paying more and more to rent property, rather than utilize other housing options. Indeed, this current pricing structure is the highest level of rent-to-income proportions since the 1950's. Nearly half of all renters are currently paying more of their income than what was traditionally considered affordable (below 30%). Like most rising prices, there is an array of factors that could be contributing to this latest spike, as well as a few that might actually drive it back down. Here is some information about renters and rising prices…
Home ownership on the decline
Currently, less and less people are going through the process of getting a loan and purchasing their own home. There are various different reasons that go into this. When the housing bubble burst in 2008, leading to the global recession, many people simply lost the desire to join the housing market, and those trends have been slow to recover, even as we have recovered from general economic contraction. Another trend that could lead into this is simply that people are traveling much more than they used to, and a home is often seen as a sort of ball-and-chain that these people would have to worry about. Either way, as less people own homes, more people are renting, which drives up the price, due to supply and demand.
Millennials are renting more
Millennials are a generation that is slow to get married and have children. In their reluctance to take up the family life at an earlier age, as their parents did, they are also foregoing homeownership for continuing to rent various places through their young adult life. The more millennials are starting to leave home, the more demand for rentals will begin to increase, which will continue to raise the price.
Demand will eventually decrease
Although this may make it seem like a poor time to rent, or even get into the rental business, it's important to note that this will eventually stabilize. Climbing prices such as these are unsustainable, and eventually will cause people to look elsewhere for housing options. Also, millennials, as they get older, are starting to turn around their trends of avoiding home ownership, just as they are beginning to start families and settle into more traditional relationships. As this shift occurs, rental prices will start to drop, just as the housing market begins to rise again.